We bought a new house!

       

May 2008

     

     

  
 
 
Sorry, the only photos we have so far are pretty low resolution (taken from the real estate listing), but you can get a general idea.
The front hall is two stories -- plus a vaulted ceiling! The photos don't capture it successfully, but they try.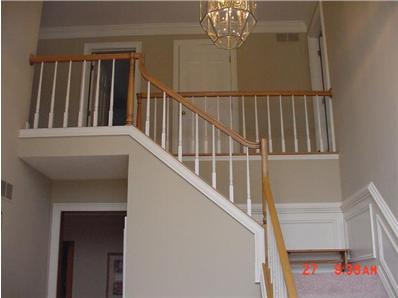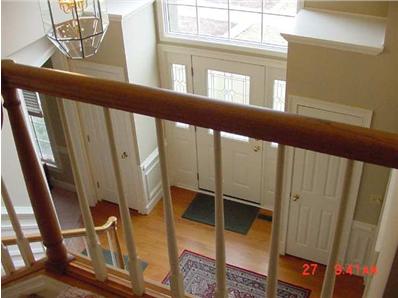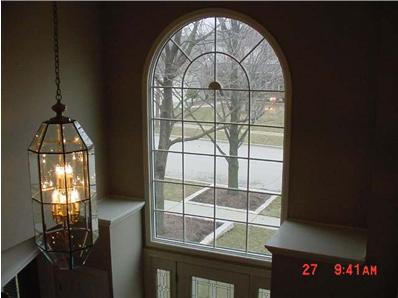 The owner is leaving us their 30-foot extension ladder so we can get up to that Palladian window to caulk it every year! It faces west so it takes a lot from the sun.
One of the many things we like about this house is the spacious kitchen:

The wet bar between kitchen and family room (which will be our living room) is not necessary, but it adds a lot more kitchen cupboard space:

The family/living room has a nice fireplace and a lot of built-in shelves. They'll be filled with books of course!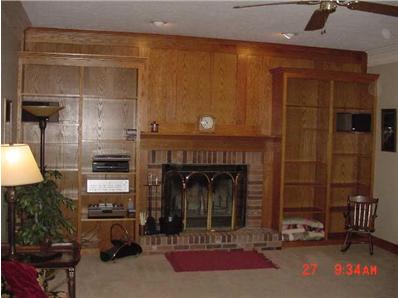 At the front of the house is a smaller living room which will be our piano room -- convenient for teaching lessons, and can be closed off with French doors. This photo is taken looking from the piano room into the family room.

The property backs up to Rust Farm -- the residence of the Ed Rust, Jr., CEO of State Farm Insurance. He has about 200 acres, including lots of trees, so we have his buffer zone woods behind our house! Wonderful privacy! We don't have a photo of that yet.